Because a vacuum cleaner just isn't good enough.
Uses superb filtration to remove 99.98% of dirt and dust down to 0.1 micron (three times better than industry standard HEPA designs). Your floors, carpets and furniture will look better and smell fresher than ever before. It will be the last surface cleaner you'll ever buy!
✓

Superior cleaning attachments

✓

MicrobX™ pollution container

✓

Advanced cleaning ability

✓

Stainless steel dome

✓

Extremely durable, classic style

Built in Cleveland, Ohio by a company in business for over 90 years.

Superior Cleaning Attachments
Everything you need to clean the surfaces in an arms reach.
No need for bags, holds up to 16lbs of dirt!
Top-notch accessories at your fingertips

Includes the Hose, Wand, Power Nozzle, Upholstery Brush, Crevice Tool, Bare Floor Brush, Dusting Brush, and Attachment Crown.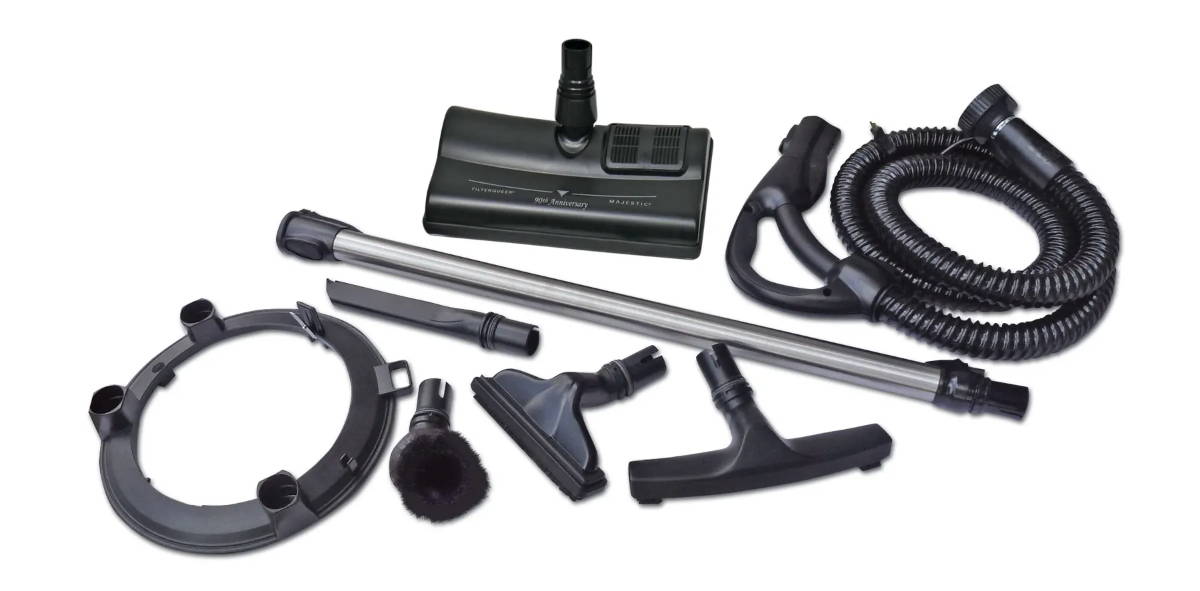 Motor-driven revolving brush, deep cleans carpets and easily glides under furniture.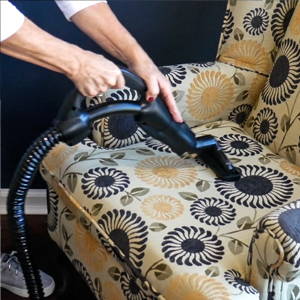 Upholstery Nozzle and Brush

Gentle enough to use on all your furniture, drapes and bedding. Keep your investments looking like new and lasting longer.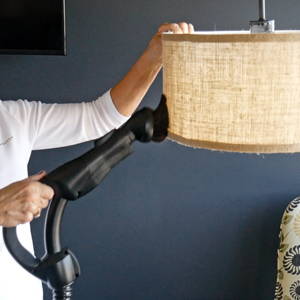 Using a feather duster only moves the particles around and into the air. The Dusting Brush removes them and is safe to use on TV screens, wooden furniture and lamp shades. The powerful suction removes the dirt and dust from all surfaces of your home.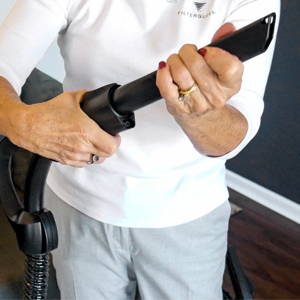 Easily gets into those hard-to-reach places like between your couch cushions, edges of the stairs and baseboards.
Powerful suction that won't scratch or damage your hardood or tile floors
MicrobX™ Pollution Container

The Majestic pollution container is treated by a U.S. EPA registered agent to resist the formation of microbial odors and to protect the container from microbial growth.
Vacuums that use flat filters and bags have numerous holes that let pollutants pass through and go right back into the air. The Majestic's airflow is maintained for maximum cleaning ability at all times.
Air is drawn into the center of the cyclone where it is filtered through the filter cones. Instead of scattering dirt and pollutants, the Majestic literally filters them out of the air.
Includes the following filters
6 Primary Pre-Filter BioCones • 1 Medipure Premium Filter Cone • 1 Motor Guard (Flat Disc Filter)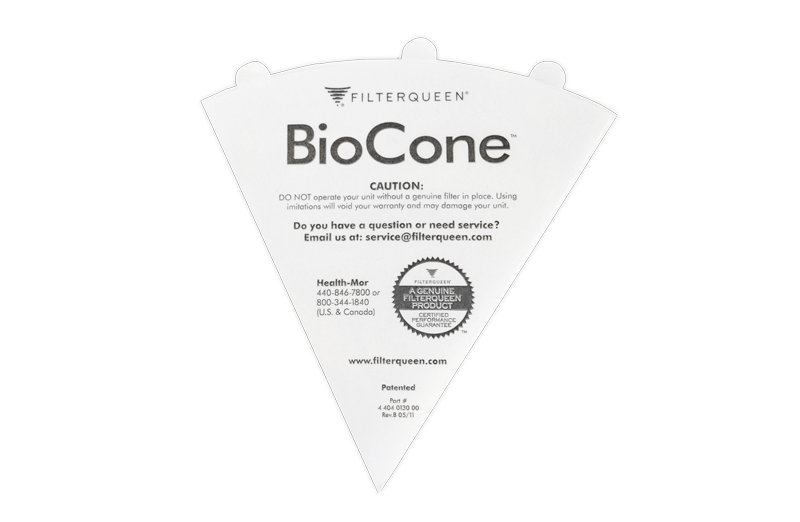 Treated by a U.S. EPA registered agent to resist the formation of microbial odors and to protect the filter from microbial growth. The filter must always be used when operating the Majestic.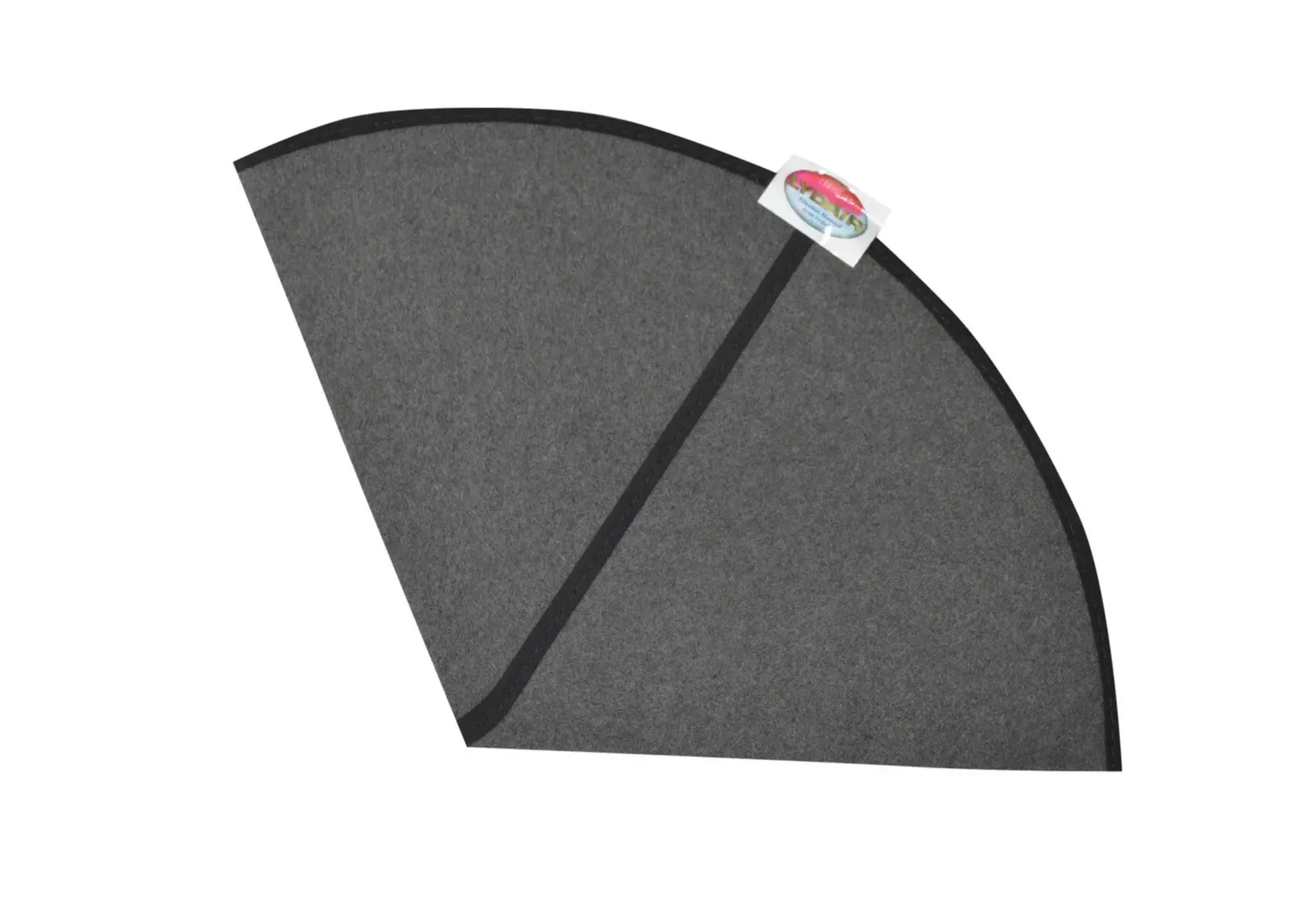 Contains a layer of non-woven, microfiber media that reduces dust mites, pollen, common bacteria, pet dander, odors, and other allergens.
Motor Guard (flat disc filter)

Safeguards your Majestic motor to keep it in optimum working condition.

Recommended filter-change frequency:
BioCone: Change at least once a month.
Medipure Premium Filter Cone: Change every 6 months.
Motor Guard (Flat Disc Filter): Change every 6 months.


"The Majestic has been perfect for our home. We have dust allergies and it does a great job of picking up all of the dirt, dusting the flat surfaces as well as pulling dust from the furniture. We appreciate the filtering system that leaves the air cleaner than when we started. It has done a great job for us for many years and is still doing great."
- Susan B.
"Love the Majestic. I have been using this product since the 90's and will never use any other vacuum. It is the very best!"
- Lisa C.